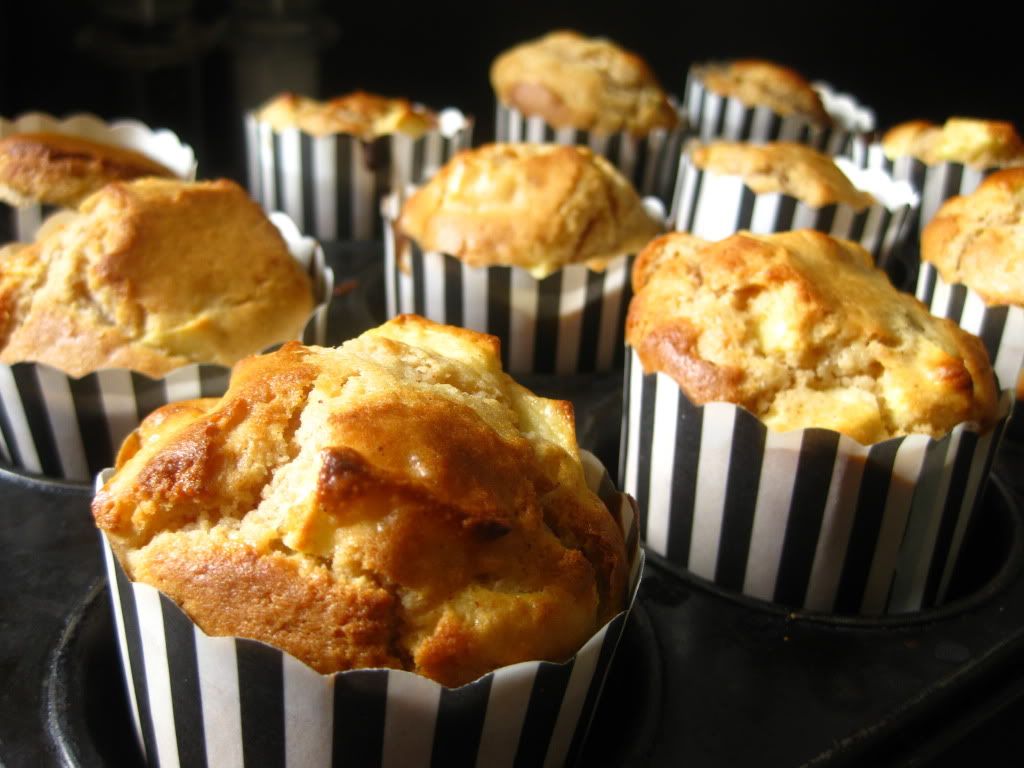 My
gorgeous friend Alex,
actor, musician, writer, breakfast cereal connoisseur, always said that he didn't understand how baking worked. How can you mix ingredients that don't seem to go together into a sticky, wet mess, which turns into a delicious baked good. When we used to have dinner together, Alex would often make a curry and I would make some cupcakes. He'd sit with me while I measured, stirred and baked our dessert, always curious as to how the mix would turn into something completely different when it was done. Now, I'll admit that I don't understand the exact science of baking, I guess it's something to do with chemical reactions of flour and wet ingredients, but I don't let that deter me from baking anything. I know how to follow a recipe, and I understand the basic principles of baking, and that'll do for me.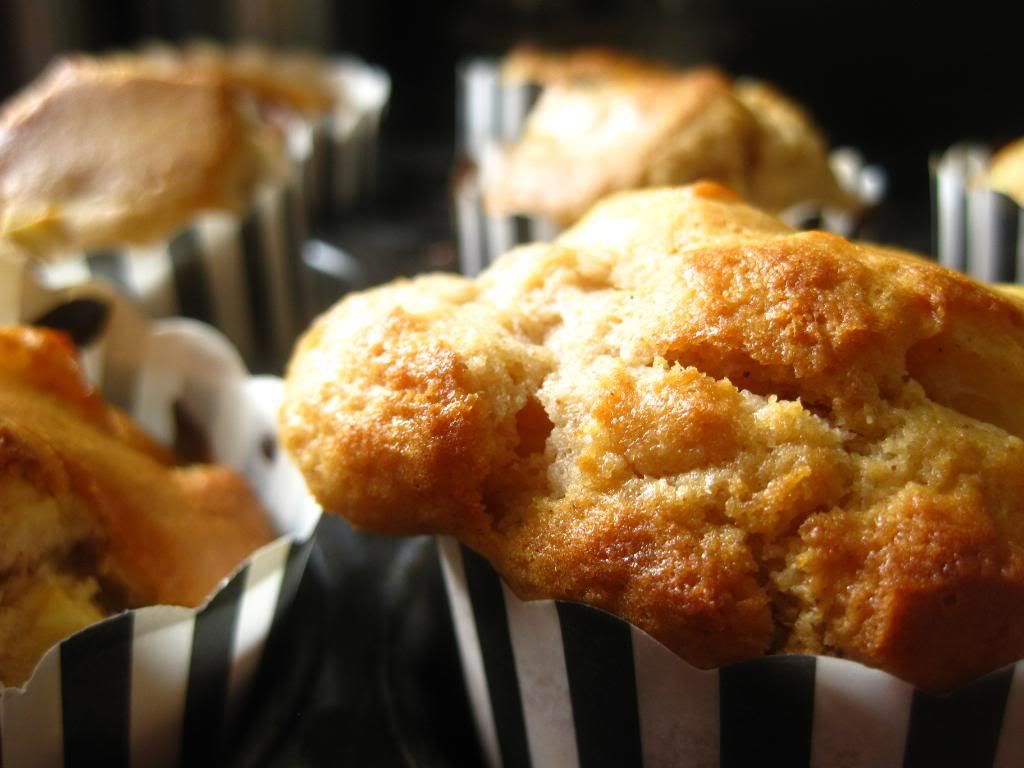 I know that Alex would enjoy these muffins, if we still lived in the same state. I miss Alex a lot. I miss those times when we'd spend nights watching tv together and eating nachos. That was a really good year for me. Maybe I'll have to send him some muffins in the post, and try and recreate those days with a wonderful friend.
These apple and cinnamon muffins are warm with spice and moist with chunks of apple. I don't always like muffins that use oil instead of butter, because I think it leaves a funny taste in your mouth, but I couldn't tell with these ones, so that's a bonus! *The original recipe instructed to mix the dry ingredients into the wet, which I thought was a bit weird, and it ended up being a bit lumpy. If I made these again, I'd do it the other way around. Other than that, there's no cons at all to these muffins. You should make some now. Right now.
apple & cinnamon muffins:
Adapted from Meg kat
Makes 12.
1 egg
1 cup milk
1/3 cup oil
2 cups plain flour (you could use half plain, half whole wheat, if you prefer)
1/4 cup brown sugar
1/2 cup white sugar
3 tsps baking powder
1 1/2 tsp ground cinnamon
1/2 tsp salt
1/4 tsp ground nutmeg
2 large, or 3 small, apples; peeled, cored and diced.
Preheat oven to 200C.
Mix egg, milk, oil in a bowl.
In a separate large bowl, combine everything from flour to nutmeg.
Pour half of the wet mix into the dry and combine. (*see note). Repeat.
Stir in the diced apple.
Spoon mix into 12 muffin cases.
Bake for 20 mins. A skewer inserted into the middle will come out clean.